Remember, a few weeks ago we have introduced EXKY ,  our very last innovation! Today, we are proud to tell you that we are exhibiting at the CES 2019 in Las Vegas. For this special occasion, EXKY will do its world premier appearance ! From January 8th to 11th, come and meet us at our CES Las Vegas booth and learn more about our brand new smart indoor garden. You will also discover our full range of smart indoor gardens! 
---
Come and meet us during the 2019 CES Las Vegas !
---
The CES (Consumer Electronic Show) is the most important show dedicated to electronic innovations. With more than 4,500 exhibitors across more than two million net sq. ft. of space and 180,000 visitors, it is the world's gathering place for all who thrive on the business of consumer technologies. It has been held annually since 1976 and it is owned and produced by the Consumer Technology Association (CTA)™. As the largest hands-on event of its kind, CES features all aspects of the industry. and attracts the world's business leaders and pioneering thinkers.

When ?
From 8th to January 11th 2019
TUESDAY,  January 8th 10 AM-6 PM
WEDNESDAY, January 9th 9 AM-6 PM
THURSDAY, January 10th 9 AM-6 PM
FRIDAY, January 11th 9 AM-4 PM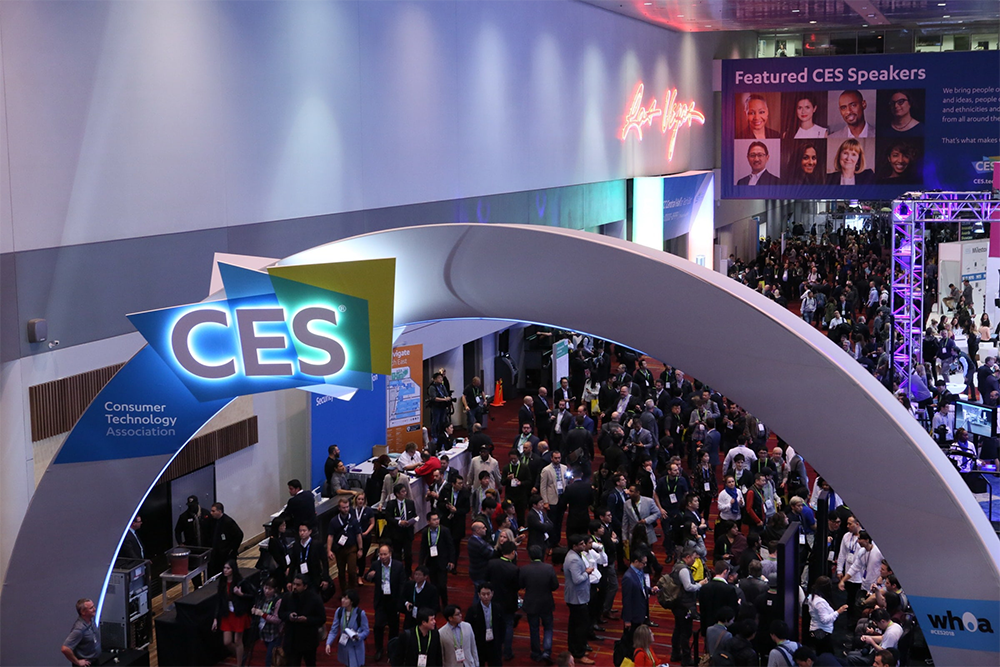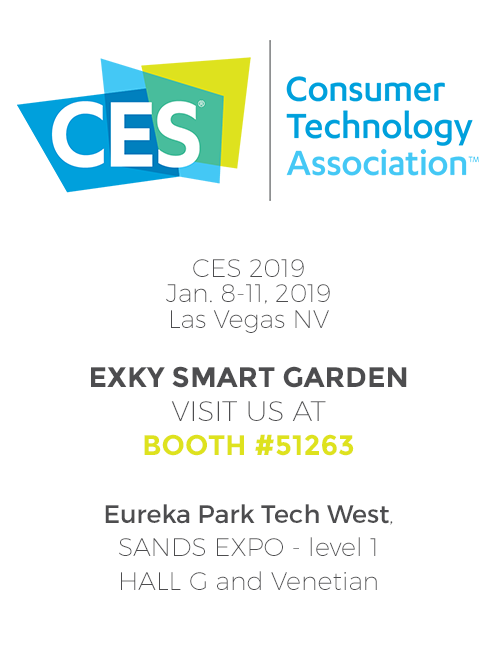 ---
---
EXKY has been named CES 2019 Innovation Awards Honoree in the category of "Tech for a Better World".
---
EXKY is the smallest and most efficient smart indoor garden that allows you to effortlessly grow herbs, greens and vegetables in your kitchen. It is totally self-sufficient: it takes care of your plants so you can harvest flavorful healthy food all year round. Its ultra-compact and sleek design makes it a great fit in all kitchens. Thanks to its technology, plants in EXKY grow 3 time faster than in Nature. Enjoy bountiful harvests year round!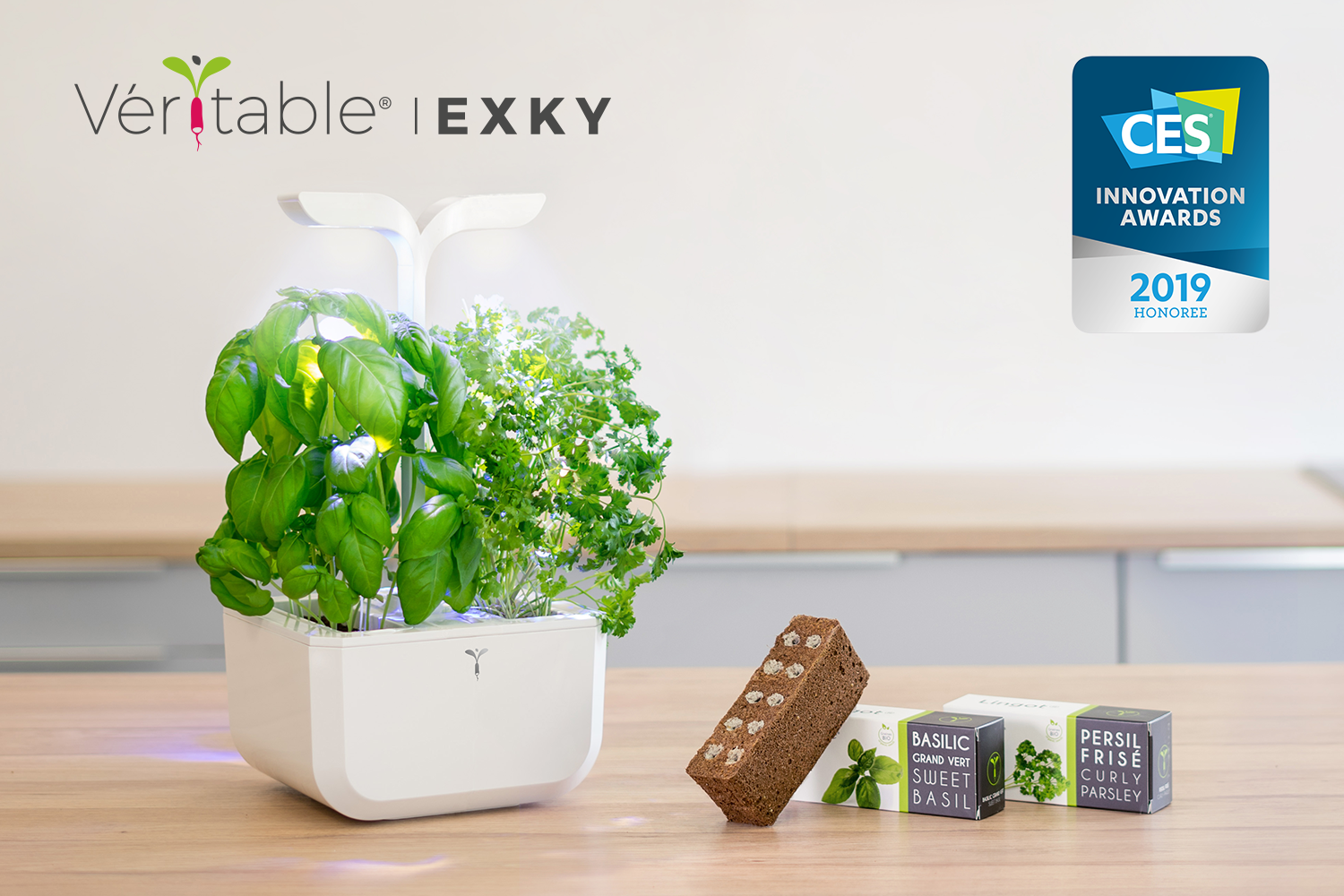 ---
 EXKY will be available spring 2019
---
Many thanks to Minalogic and the Auvergne-Rhône-Alpes Region who are hosting us on the CES LAS VEGAS 2019.
Follow us !
#TheTechRegion #CES2019