After raising €750,000 in March 2017, Véritable® is continuing its growth and is raising a further €3 million with the help of several banks and private investors. Véritable® is accelerating its commercial development in France and abroad.
A startup founded in 2015, Véritable® continues to consolidate its position as a leader in urban indoor agriculture. It is expanding its range of intelligent indoor vegetable gardens this year by offering its last innovation, Exky®, the ultra-compact and productive vegetable garden that won a CES Innovation Award in the "Tech For a Better World" category in Las Vegas last January. The brand has also expanded its range of refills (Lingots®) and now offers nearly 70 varieties. This is an important focus for Véritable®. We believe in enabling everyone to eat better, healthier and more local. Today, we have the largest collection of fresh plants available on the market.
Why a fundraising event?
A fundraising event allows a company to receive capital from one or more investors. This capital is used to develop the company on several levels: new product launch, research and development, communication, human resources or, in the case of Véritable®, international expansion. The company meets with various investors who wish to support the project. Then between a phase of negotiation and support. In return, investors want to see their invested share grow through the future sale of their stake in the company. But beyond the financial aspect, the company and its partners establish a long-term relationship of trust.
We finalized this fundraising in July 2019, with private investors, including CAP 2025 – the last investment company of the Angelor group, the Labruyère group, Zébu Développement and Crédit Agricole Création. The historical shareholders Angels for Food and Angels for Industry also renewed their support for the project. Undiluted financing granted by various banks (BPI, BNP, CIC, Crédit Agricole and Banque Populaire) made it possible to complete the system.
What are our projects with this 3M€?
This €3 million fundraising will enable Véritable® to conquer new markets (in France and abroad), expand its product range and strengthen its investments in technology and R&D. To achieve these objectives, the company has planned to recruit new talent: from creation to production and sales. A major investment in communication, logistics and production structuring are planned to achieve the target of 50% export turnover within 2 years.
Véritable®, already the leader in the French indoor vegetable garden market aims to become the number 1 in Europe and North America within 3 years, with overall annual growth expected to reach 200 to 300% over the next 5 years. The company is already profitable after only 4 years of activity in a consumer product market with a mixed distribution model, both on the Internet and in more than 700 points of sale in France and abroad. Véritable® produces high-quality indoor vegetable gardens in France. This know-how combined with the reputation of French and Lyon gastronomy makes them strong values that Véritable® promotes and develops for export.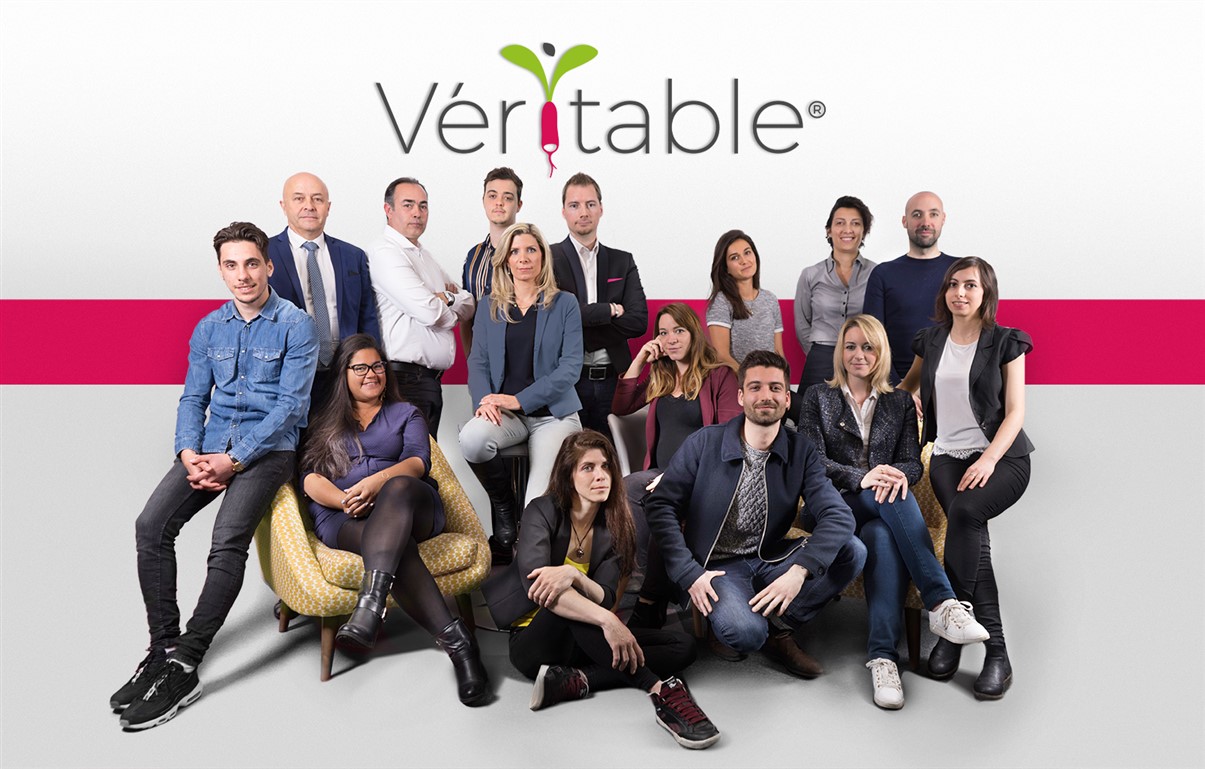 About Véritable®
Startup of the French Tech, Véritable® offers innovative solutions to allow everyone to simply grow a very wide choice of edible plants directly in their kitchen. Véritable® meets the needs of city dwellers by offering them compact, reliable, silent, economical and ergonomic products.
Founded in 2015 and located near Lyon. Véritable® was born from the association of Nicolas GEHIN, President and Electronics Engineer and Chloé VERNEUIL, General Manager and Industrial Designer. The team is now composed of 18 people. The company manufactures 90% of its products within a 200km radius of the head office thanks to trusted French partners. Research & Development, design, assembly, logistics and marketing activities are all carried out internally.
Who are our investors?
Food and industrial investment companies: Angels for Food and Angels for Industry
Cap2025, an investment company co-created by Angelor as well as partners with expertise in the fields of health, agri-food and environmental technologies.
The Labruyère Group is a 100% family-owned group, founded in 1909, based in Mâcon and Paris. It is active, alone or in the association, in the exploitation of vineyards, real estate and luxury hotels.
Another a family fund, Zébu Développement, which invests in start-ups and more mature companies in various sectors of activity (catering, chemical industry, education, leather goods, watchmaking, online trade).
BPI France is a trusted partner of entrepreneurs. Bpifrance enables start-up, SME and ETI managers to unlock their growth potential by offering them a maximum of services to finance themselves through loans, equity investments and export insurance schemes.
Finally, CA Création, a wholly-owned subsidiary of Crédit Agricole Centre-est, is a private equity firm specialising in providing equity support to young innovative companies.