---

Paris – October 03th 2018.
EXKY has been named CES 2019 Innovation Awards Honoree

---
This Wednesday, October 3, 2018 in Paris took place the sixth edition of CES Unveiled Paris. This event organized by the Consumer Technology Association (CTA)™ officially announced the French companies selected as CES® 2019 Innovation Honorees.  We are very proud that our latest innovation, the EXKY Smart Garden, has received a prestigious CES 2019 Innovation Award.
---
ABOUT CES® INNOVATION AWARDS
---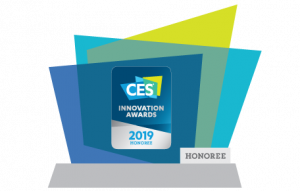 Before  introducing the CES Innovation Awards, we will tell you more about the CES. The CES (Consumer Electronic Show) is the most important show dedicated to electronic innovations. With more than 4,500 exhibitors and 180,000 visitors, it is the world's gathering place for all who thrive on the business of consumer technologies. It has been held annually since 1976 and it is owned and produced by the Consumer Technology Association (CTA)™. As the largest hands-on event of its kind, CES features all aspects of the industry. and attracts the world's business leaders and pioneering thinkers.
---
The CES® rewards
the best innovative High Tech products with the CES Innovation Awards

---
Products entered in the prestigious CES Innovation Awards program are judged by a preeminent panel of independent industrial designers, independent engineers and members of the trade media to honor outstanding design and engineering in cutting-edge consumer electronics products across 28 product categories. The evaluation is done on several criteria:
Engineering qualities
Aesthetic and design qualities
The product's intended use/function and user value. For "Tech for a Better World" entries, this also includes how it can make a positive impact to the quality of life for its users, or those affected by its use.
Why the product deserves the Innovation Award, including specifics regarding its unique/novel features and features that consumers would find attractive
How the design and innovation of this product directly compare to other products in the marketplace
---
EXKY has been named CES 2019 Innovation Awards Honoree
in the category of "Tech for a Better World".
---
EXKY: the smallest if its kind with the most bountiful harvests
---
EXKY is the smallest and most efficient smart indoor garden that allows you to grow effortlessly herbs, greens and vegetables in your kitchen. It is totally self-sufficient: it takes care of your plants so you can harvest flavorful healthy food all year round. Its ultra-compact and sleek design makes it a great fit in all kitchens. Thanks to its technology, plants in EXKY grow 3 time faster than in the nature to enjoy bountiful harvests!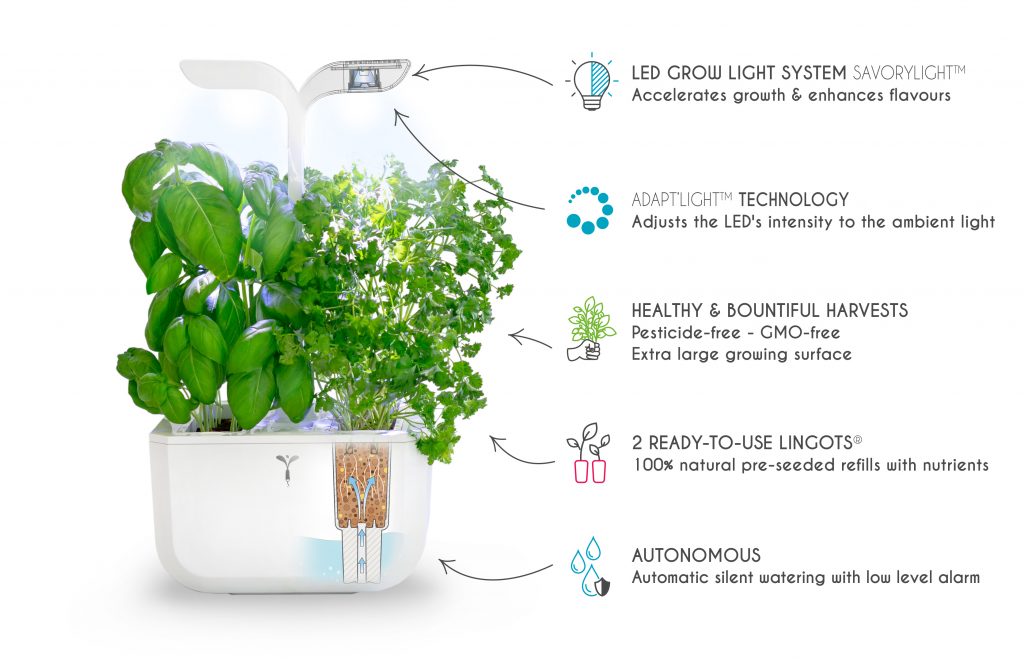 Our goal is simple: make gardening a success for everyone without producing waste. We have developed one of the first fully eco-friendly refill. The Lingots® are made of specific coco peat foam, organic seeds and essential nutrients. It is fully natural, biodegradable, GMO-free, pesticide-free.
The EXKY Smart Garden will be available in a SMART Edition and in a CONNECT Edition (with a free mobile App).
Currently in development, EXKY from Véritable® will be displayed at CES 2019, which runs January 8-11, 2019, in Las Vegas, Nevada. 
---

 EXKY Smart Garden will be available spring 2019
---
Need more information ? Find out all about  EXKY Smart Garden.
Need some pictures ? Please consult our press room